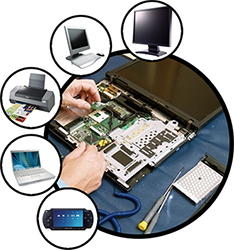 Annual Maintenance
Annual Maintenance Contract (AMC)
Annual Service Contract (ASC)
Onsite / Facility management
Per call basics services
Other Services
Web Hosting & Development
Website Maintenances
Software Development
Development of Middleware Turnkey Solutions Consultancy

On-Site Repair
We Carry Replacement Parts and New Equipment On Hand!!!
You Need It… We Got It!
We'll come to your home or place of business and conveniently fix your computer while you wait!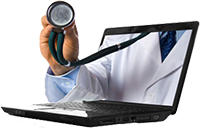 Virus and Spyware Removal
Computer hardware malfunctions
Upgrades Hardware/Software
Hardware conflicts
Software Conflicts
Network Setup Wired/Wireless
Virus and Spyware Prevention
Data Restoration
Data Backup and Removal
Computer instruction. Training, and Tutoring
Give e-Ware a call [+91 90470 23260] today for any of your computer service needs.
Schedule an Appointment with e-Ware

Remote Repair
We can securely connect to your computer via the internet with our remote repair system. All you have to do is follow the tech directions for a few clicks and in no time your problem will be worked on while you sit back and relax in your chair.
Remote Computer Services we provide: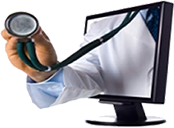 Spyware and Virus Removal
Application Installation (all types)
Computer hardware drivers issues
Software Conflicts
Wireless Router Security Setup
Data copying, moves. and removal
Software Tutoring
How Does it work?
Give e-Ware a call [+91 90470 23260] today to schedule a remote repair appointment.